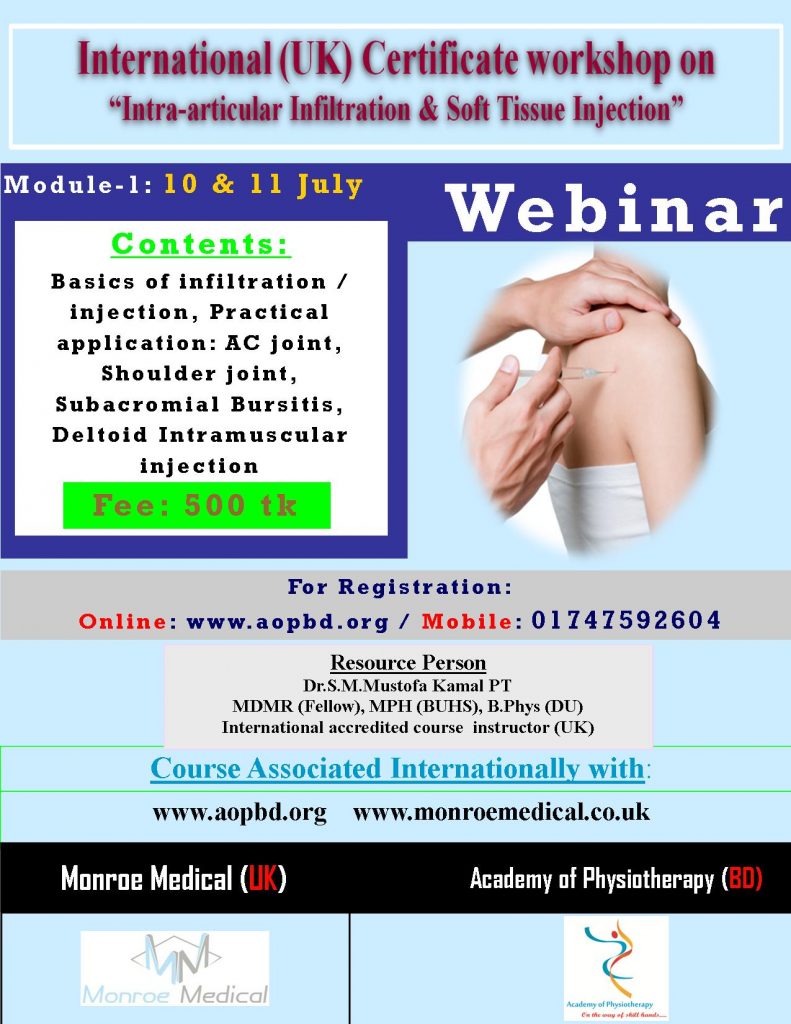 Date: 10 & 11 July 2020; (Method: Online) Fees: 500 tk (For BD Health Professionals only) (We will accept only first 30 candidates)
Module-1: Contents will cover: Basics of infiltration / injections, Practical application of infiltration/injections to the following conditions_1.Acromioclavicular (AC) joint, Shoulder joint, Subacromial Bursitis, Deltoid intramascular injection.
What You will get? 1) Study materials Soft copy via email; 2) eCertificate (after successfull completion); 3) Access to competence exam (after COVID-19 pandemic) to address your name into internation website.
Resource Person: Dr. S.M. Mustofa kamal PT, MDMR (Fellow), MPH (BUHS), B.Sc.PT (DU), International Accrediated Course instructor (UK)
For registration: onlineregistration through- www.aopbd.org Via Phone call: 01747592604 Payement method: DBBL Rocket account: 017259055727
Course is internationally (UK) association with : Monroe Medical –UK & Academy of Physiotherapy-BD Details: www.aopbd.org / www.monroemedical.co.uk