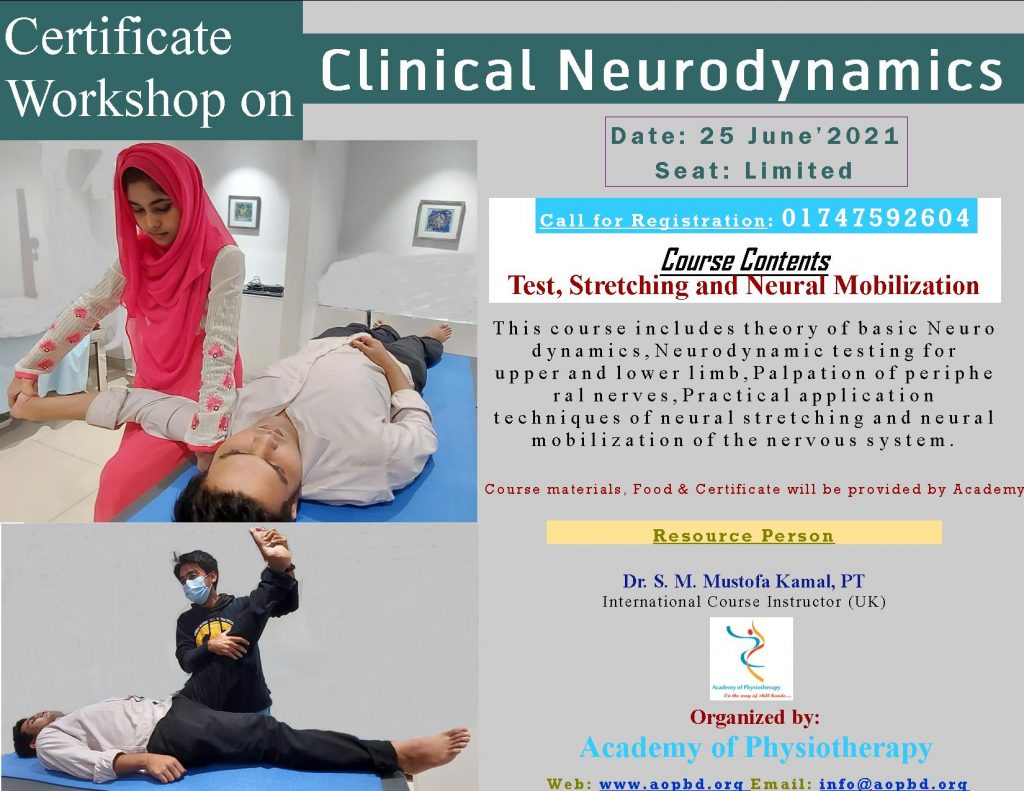 #Date: 25 June' 2021 ; #Seat: Limited ; #Registration: 01747592604
#Course_Contents:
This  course  includes  theory  of  basic  Neurodynamics , Neurodynamic  testing  for upper  and  lower  limb , Palpation  of  peripheral  nerves , Practical  application techniques  of  neural  stretching  and  neural  mobilization  of  the  nervous  system .
#What_will_You_Get?? Course materials, Food during course & Certificate.
#Resource_Person: Dr. S. M. Mustofa Kamal PT, International Course Instructor (UK)
Organize By:
ACADEMY OF PHYSIOTHERAPY
Web: www.aopbd.org Email: info@aopbd.org